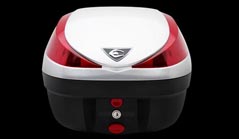 Style
Coocase topcases are totally and completely customizable. Not satisfied with the look of your Coocase Topcase? Both replacement lenses and lid panels are available for purchase! Lenses are available in clear, smoke gray and red. Lid panels are available in matte black, gloss black, gloss silver and ready-to-paint primer gray. With color matched paints from ColorRite, having a case that matches your bike has never been easier!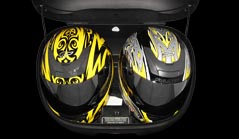 Storage
Not sure where to stow your helmet when you aren't riding? Each Coocase topcases is capable of holding a full-face helmet—the S48 Astra can hold two! And Coocase's security features will ensure that your helmet will be completely safe.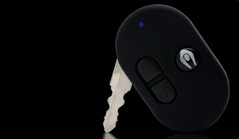 Security
With Coocase, there's no need to worry that your stuff will be safe. All Coocase Topcases come integrated with a security shock sensor - if the case is shaken, the alarm activates. A flashing LED security light activates when the case is armed. Even better, the topcase locks automatically 15 seconds after it has been unlocked!

For easy access, Coocase provides a remote control keyless entry system that works within 50 feet of the case. Simply press a button to lock or unlock the case, and activate or deactivate the alarm!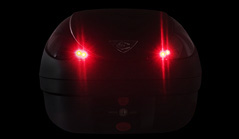 Safety
Coocase topcases can help you be seen! Each Coocase Topcase comes standard with an integrated LED brakelight. The brakelight system is quick-disconnect from the Coocase base plate -- simply detach your Coocase and walk away, no wires to fuss with.